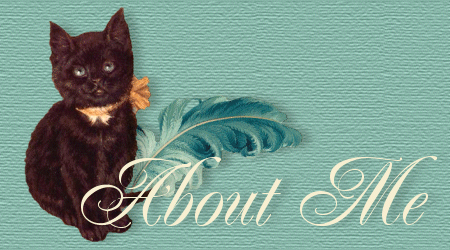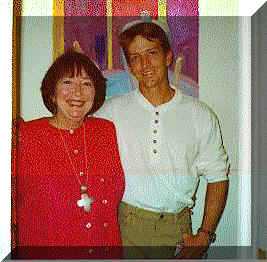 My number one son and me
See me in my vanity mirror here.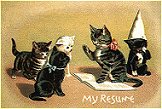 I was born on September 19, 1949 in Memphis, Tennessee. Most of my early life was spent in Columbus, Mississippi, where I attended Franklin Elementary School, Joe Cook Junior High, S. D. Lee High, and Mississippi State College for Women. I participated in high school band and was first-chair flute in my junior year. I was in the accelerated English program at Lee High and was pleased to have one of my compositions published in the school literary magazine. I also completed two years of study in Latin and two years in French. My artistic talents earned the Senior Art Award for me. I was also the set decorator for the Senior Play.



During my sixteenth summer, I toured Europe and enjoyed seeing the countries of Spain, France, Portugal, and Germany. The first-hand cultural experience was very educational for me.



After graduating from high school in 1967, I attended Mississippi State College for Women for 1 1/2 years, where I majored in Interior Design and minored in English.



I married Peter Arthur Durand of Sacramento, California. After Peter's discharge from the United States Air Force, we moved to his home in Sacramento. Our son, Robin, was born July 11, 1969. We moved to Hawaii in 1970.



After my divorce in 1972, Robin and I made our home on the Big Island of Hawaii, where we remained for twelve years. A self-taught gourmet cook, I began catering small dinner parties for the winter residents (mostly affluent Californians) of Mauna Kea Fairways. Word of my successful parties quickly spread among the residents of this exclusive community; and I was soon much in demand for catering dinner and cocktail parties, wedding receptions, etc.. My job was to coordinate, plan and purchase the menu, prepare, serve, and clean up at the function. When the size of the occasion warranted, I supervised additional staff, who assisted with the preparation, service and clean up. I supplemented my caterer's income by caring for five homes either left vacant during the summer or used as vacation rental properties.



Robin and I returned to Mississippi in 1982 and moved to Greenville with my mother and father, Mr. and Mrs. Donald Johnson. I accepted two part-time positions at The Rain Forest Restaurant and the C & G Restaurant. A full-time position was offered to me with the Holiday Inn of Greenville. I eagerly accepted this opportunity to further enhance my experience with the hospitality industry. After my promotion to Food and Beverage Manager, I availed myself of the excellent self-paced management training programs and classroom training seminars that Holiday Inn offers. I implemented an intensive training program for restaurant and lounge employees. I planned and standardized a new menu with a uniform cost of sales. I initiated all phases of food preparation--including recipe standardization, portion control, waste management, equipment familiarization and usage, and safety and sanitation procedures. As a result of my efforts, Holiday Inn inspection reports showed marked improvement in the quality of food and standard of service.



The Holiday Inn of Greenville was sold; and I was transferred to a new facility in Gonzales, Louisiana. As the Assistant Manager of this recently-opened Holiday Inn, I was directly responsible for formulating job descriptions, training, and insuring quality control for every department in the motel. The Assistant Manager position was eliminated upon completion of the initial training period.



From 1985 until today, I have taught Food Production, Management and Services at the Greenville Public Schools Vocational Center in Greenville, MS. I am responsible for the training and placement of approximately 30 high-school students each year and operate and maintain a commercial-type lab. As VICA (Vocational Industrial Clubs of America) co-advisor, my students have won gold and silver medals in Commercial Baking and Culinary Arts competition. As FHA/HERO (Future Homemakers of America/Home-Economics Related Occupations) Advisor, my students have been awarded medals in Restaurant Service and Salad Preparation Proficiency Events. I have taught students who were awarded four gold medals at the National FHA/HERO Leadership Convention in San Diego, CA in the Culinary Arts and Interpersonal Communications STAR Events. In the 1997-98 school year, I was voted Vocational Teacher of the Year. In the 1998-99 school year, one of my students was awarded the gold medal at the Mississippi State FHA/HERO Leadership Conference in the Entreprenuership STAR Events. In the 1999-2000 school year, one of my graduates earned the Uncle Ben's Culinary Institute of New Orleans Scholarship. Her winning recipe for Catfish Bonne Femme is posted on my Meats, Fish and Seafood recipes page.



I am the Web Site Coordinator of the Greenville Public Schools Web Site as well as the Tech Coordinator for the vocational center.



The 2000-2001 school year will afford my students the opportunity to achieve national certification in Culinary Arts, as my program was chosen by the Mississippi Restaurant Association to pilot the Education Foundation ProStart training program. The ProStart program combines classroom learning with mentored hands-on experience at qualified foodservice establishments. The curriculum focuses on fundamental culinary and foodservice management skills. Students who successfully complete the program receive a National Restaurant Association certificate administered by the Hospitality Business Alliance (HBA) and are eligible for college scholarships.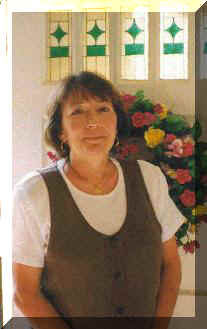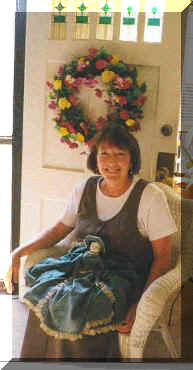 Three of the greatest joys of my life are pictured here....My handsome and accomplished son, Robin, and my sweet pussycats, Holiday Inn and V. P.. Robin's artwork in charcoals is featured in Shoestring Magazine online. He is a graduate student in the School of Fine Arts at LSU.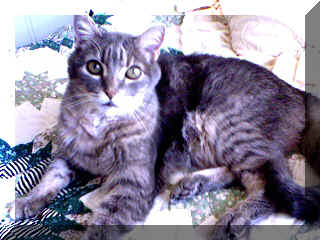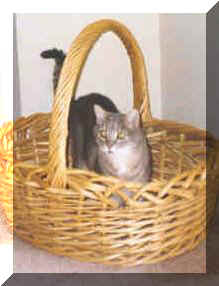 Holiday Inn Wompuss Johnson Durand
aka King of the World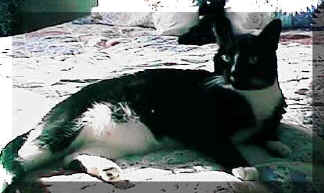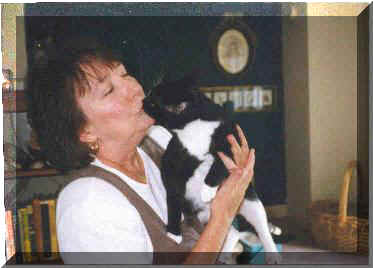 Vocational Pussy Short Pants Mike Tyson Durand
aka V.P.
aka the Veeper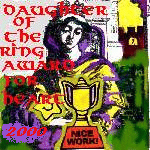 Thank you, MaggieBlue, for this award.


"One Day More"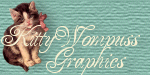 [About Me] [Hawaii Nei] [Resume] [MS Delta] [SLC Gang] [Friendship] [Friendship Links] [Wishful Wisteria Wishes]
[Recipes and Culinary Arts Links] [Culinary Arts Web Ring] [Appetizers] [Meats,Fish and Seafood] [Vegetables] [Breads] [Desserts] [Merry Crispness! Recipes] [For Mummy] [Ho Ho Ho] [For RD] [Romance] [Happy Valentine's Day]
[For Mummy's Birthday] [Easter Greetings] [Fantastic Fourth of July] [The Cabin] [The Dash] [Daddy] [Ella]
[Web Rings] [Awards] [Microsoft FrontPage Tutorial] [Microsoft FrontPage Tutorial II] [Publish Your MSFP Web]
[Publish at Tripod] [Snow Globes] [Snow Globes 2] [Autumn Snow Globes] [Fantasy Snow Globes]
[Native American Snow Globes] [Native American Snow Globes 2] [Pussycat Globes] [Victorian Globes]
[Lighthouse Globes] [For Wolf Woman] [Favorite Links] [My Graphics Site] [My Cat Herder Site]