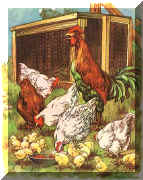 "I haven't got any chickens yet, but will after we move again."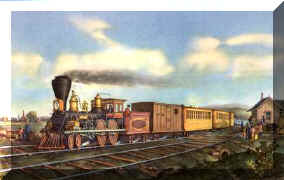 In memory of William Alexander Canon, Ella's Papa, who was the only member of her family in Mississippi to attend her funeral in Georgia
"I got a machine, but don't know whether I'll keep it or not"




Two years ago, I found two letters written in 1906 from Guysie, Georgia, by my Great Aunt, Ella Canon Davis, and ever since that day I have been searching for where she is buried. As you will be able to tell, I wanted to just research Ella, but to find her, I had to learn about her relatives, both before and after her.



Ella was born in November of 1884. She is listed as the oldest child of William Alexander and Amanda Campbell Canon on the 1900 Census of Montgomery Co., Mississippi. By the time Ella was seventeen, she had
three little brothers and five little sisters. Two of these little
sisters ended up marrying Ingram brothers. In 1899, Ella was received on profession of faith in the Poplar Creek Presbyterian Church.

Ella was a beautiful young woman who loved to paint and draw. We THINK she went to college near Chattanooga, TN, to learn secretarial skills where she fell in love with her teacher, HOMER DAVIS, and they were married on her father's birthday in 1905. The marriage license reads H.C. DAVIS. I always wondered why they let Ella go that far away to school in c. 1904, but maybe there was already a family connection and she was supervised by family in that area.

She was recently married in 1906, as I can tell by the letters she wrote her parents. Ella's penmanship was beautiful and her letters also give some clues about relatives living in Mississippi during that time. The letter was addressed to W.A.Canon, Poplar Creek, Montgomery County, Mississippi.

She wrote GUYSIE,GEORGIA at the top of one of her letters. Guysie no longer exists, but is near present day ALMA, GEORGIA.

I am told that Ella died in childbirth with her first child, so I am assuming she was dead not too long after 1906.



Miss Taylor, from the Alma Historical Society, helped me
locate HOMER DAVIS' burial spot, which is in WOLFPIT CHURCH CEMETERY, in Bacon County,GA. He remarried a lady, named Queen Wright. She is also buried there. We did not find Ella Canon Davis in the cemetery records in the library. There is a possibility that she is buried in Wolfpit in an unmarked grave. The cemetery committee
cannot find any church records that she was buried in this cemetery.



This might not even be Ella's Homer because when I contacted one of Homer's grandsons, he had no knowledge that Homer was ever a teacher (He hooted at the idea) or that his grandfather had been married before he married Queen. Still, Homer and Queen's first child
was born in August of 1908, so this does not rule out the possibility that this is Ella's Homer. This family has been fun to work with and they are very interested in helping me, but their information cannot confirm or deny their Homer as Ella's Homer.



COULD THERE BE ANOTHER HOMER THAT WAS ELLA'S HOMER?



I am researching several others at this time and will probably continue this research for the rest of my life. The Davis surname is much like Smith. There
are just so many. Searching for a Homer Davis in the correct region and time period is still like searching for a needle in a haystack. I have accepted that this is perhaps a life-long project for me. It has taught me a great deal of patience. This is one of the few things that I have really wanted that money just can't get me.



Ella's father, William Alexander Canon,who died in 1936,
was the only member of Ella's family that attended the funeral in Georgia.

After Ella's death, it is said that her husband, HOMER,
sent a printed pamphlet about Ella and his love for her
to several members of the Canon family. (information from
Ella's oldest living niece, Josephine Mae Ingram b. 1911.)
Wow! Would I love to find one of those!!!

Ella has 27 nieces and nephews. 11 of them are deceased.
The others have no idea where Ella is buried.
One of Ella's nieces sent me pictures of Ella's doll. The niece had been given the doll when she was about 10 years old by Ella's mother(her grandmother). Ella's oldest niece, Josephine Mae Ingram b. 1911 has a beautiful portrait of Ella hanging in her parlor at her home in Vaiden, Mississippi.

Ella's letters have led me on a fascinating and entertaining journey back to "the olden days" I have also revisited some very interesting people who live in the precious present.

I thank my Grandmother Canon for saving these letters
and Ella's mother for saving them until she died in 1950.

According to Mae, there was a bushel basket of letters
written by Ella Canon Davis. Many of Ella's letters were read by Mae Ingram when she was a little girl. Mae grew up and lived in Washington, D.C., for over 40 years. When she came back, the letters were no where to be found.
Please understand, Mae never knew Ella, Mae just got to
know about Ella through reading her letters written years
before and hearing Annie talk about her sister Ella.
Ella and Annie's sister, Leila also married an Ingram.



I have been searching for where our Ella is buried for
well over a year. Can you help? Any suggestions? Any leads or clues will be very much appreciated. I hope someone out there is able to help me.

Thanks for reading this.
Desperately Seeking Ella Canon Davis


FOUND!!!
JUNE 8, 1999
CENTER VALLEY CEMETERY
MURRAY COUNTY, GEORGIA

Ella Cannon Davis
1884 - 1906

Homer Clarence Davis
1884 - 1942

Infant Daughter
of
Mr. and Mrs. Homer Clarence Davis
1906 - 1906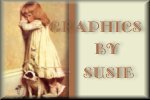 [About Me] [Hawaii Nei] [Resume] [MS Delta] [SLC Gang] [Friendship] [Friendship Links] [Wishful Wisteria Wishes]
[Recipes and Culinary Arts Links] [Culinary Arts Web Ring] [Appetizers] [Meats,Fish and Seafood] [Vegetables] [Breads] [Desserts] [Merry Crispness! Recipes] [For Mummy] [Ho Ho Ho] [For RD] [Romance] [Happy Valentine's Day]
[For Mummy's Birthday] [Easter Greetings] [Fantastic Fourth of July] [The Cabin] [The Dash] [Daddy] [Ella]
[Web Rings] [Awards] [Microsoft FrontPage Tutorial] [Microsoft FrontPage Tutorial II] [Publish Your MSFP Web]
[Publish at Tripod] [Snow Globes] [Snow Globes 2] [Autumn Snow Globes] [Fantasy Snow Globes]
[Native American Snow Globes] [Native American Snow Globes 2] [Pussycat Globes] [Victorian Globes]
[Lighthouse Globes] [For Wolf Woman] [Favorite Links] [My Graphics Site] [My Cat Herder Site]