RECIPES

Though I have done all I possibly could to eliminate any pitfalls in these recipes, I would like to share with you these stanzas from Howard Weeden's "Bandana Ballads":
"Of course I'll gladly give de rule
I meks beat biscuits by,
Dough I ain't sure dat you will mek
Dat bread de same as I.
'Case cookin's like religion is ~
Some's 'lected, an' some ain't,
An' rules don't no more mek a cook
Den sermons mek a Saint."
Happy Cookin'!



Homemade Hot Chocolate
Pecan Butter Balls
Black-Eyed Susans
Hot Mulled Cider



Spicey Hot Nuts



Mediterranean Shrimp and Pasta
Chicken and Fettuccine Casserole
Jessica's Chicken
Chicken Breasts Parmesan
Southern Fried Catfish Fillets
Catfish Bonne Femme



Julia Child's Carrots Braised in Butter
Sweet Potato Casserole
Delta Dawn's Broccoli Salad



Yeast Biscuits
"Beyond Parsley's" Almond-Glazed
Poppy Seed Bread
Banana Bread
Hushpuppies



Maxine Johnson's Pound Cake
Toll-Oats Cookies



Some Informative Links For the Food Service Professional:



"Simple Gifts"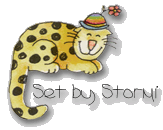 [About Me] [Hawaii Nei] [Resume] [MS Delta] [SLC Gang] [Friendship] [Friendship Links] [Wishful Wisteria Wishes]
[Recipes and Culinary Arts Links] [Culinary Arts Web Ring] [Appetizers] [Meats,Fish and Seafood] [Vegetables] [Breads] [Desserts] [Merry Crispness! Recipes] [For Mummy] [Ho Ho Ho] [For RD] [Romance] [Happy Valentine's Day]
[For Mummy's Birthday] [Easter Greetings] [Fantastic Fourth of July] [The Cabin] [The Dash] [Daddy] [Ella]
[Web Rings] [Awards] [Microsoft FrontPage Tutorial] [Microsoft FrontPage Tutorial II] [Publish Your MSFP Web]
[Publish at Tripod] [Snow Globes] [Snow Globes 2] [Autumn Snow Globes] [Fantasy Snow Globes]
[Native American Snow Globes] [Native American Snow Globes 2] [Pussycat Globes] [Victorian Globes]
[Lighthouse Globes] [For Wolf Woman] [Favorite Links] [My Graphics Site] [My Cat Herder Site]